"Bringing the World of Swine Nutrition to Iowa" Theme of Upcoming Conference

pdf file opens in new window/tab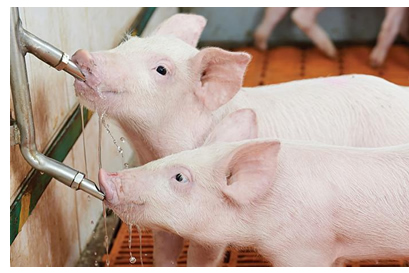 AMES, Iowa – Industry and academic swine nutritionists will gather on the Iowa State University campus on August 11 and 12, 2021, for the International Conference on Swine Nutrition. This conference is organized in part to thank the pork industry for its strong support of the Applied Swine Nutrition program in the Department of Animal Science. Dr. John Patience, who recently retired on April 30 after leading this program for 12 years, notes that from the time he arrived at Iowa State in 2008, he received nothing but tremendous support from the university and the industry. He stated "This is my opportunity to say thank you in the strongest possible way – by sharing new, leading-edge information on swine nutrition."
Dr. Jason Ross, Director of the Iowa Pork Industry Center and co-organizer of the event, notes that most speakers will be delivering talks that provide attendees with information for immediate practical application. But in addition, some speakers have been charged with looking into the future of swine nutrition. So, attendees will learn the current state of the art as well as gain insight into the future of their craft. Speakers hail from across the United States, Canada, Asia, Australia and Europe. Dr. Ross comments "It is extremely rare to have such a uniformly high caliber of speakers from such diverse backgrounds all participating in a single event."
IPIC program specialist Stacie Matchan, who previously worked for Dr. Patience in the Applied Swine Nutrition program, is assisting with the conference planning. She says the agenda includes plenty of opportunity for questions and discussion. "We also have some exciting panel discussions on implementing feed mill decisions and raising pigs without antibiotics or other technologies," she notes. "We are kicking off the second day with a 'Hog Wild' discussion where the audience can pose questions to a diverse panel of experts representing different facets of the industry."
The target audience for the conference is swine nutritionists working in the pork production and feed industries along with people employed in closely associated agribusiness sectors. The program will also appeal to academics. Students in particular are invited to attend, not only to learn about the world of nutritional science, but also to expand crucial contacts in the industry.
The conference will be held in the Scheman Building on the ISU campus in Ames, and all required health precautions and measures as defined by ISU at the time of the conference will be followed. Plenty of free parking is available.
Early registration (until Aug. 1) is $150 per person and is free for students. After Aug. 1, registration increases to $200 per person and $50 per student. All information about the conference, including agenda, speaker bios, COVID precautions, registration links and lodging, can be found at .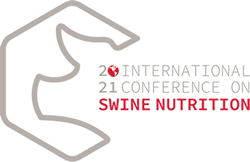 Date: August 11-12, 2021
Location: Scheman Building, Iowa State University, Ames, IA
Registration:
Early registration: $150/person until August 1
Late registration: $200/person after August 1
Student registration: free until August 1; $50 after August 1
Website: https://www.regcytes.extension.iastate.edu/swinenutrition/
-30- 
IPIC was established in 1994 as a coordinated effort of the colleges of Agriculture (now Agriculture and Life Sciences) and Veterinary Medicine at ISU. Its mission is to promote efficient pork production technologies in Iowa, maintain Iowa's pork industry leadership and strengthen rural development efforts. IPIC focuses its efforts on programs that are integral and complementary to ISU Extension and Outreach. Through IPIC, Iowa producers receive accurate and timely information to make their operations more efficient and profitable.
Contacts:
John Patience, Iowa State University professor emeritus of animal science, 515-509-7692, jfp@iastate.edu
Stacie Matchan, Iowa State University extension program specialist, 402-812-1103, sgould@iastate.edu



Check out
Software and other decision tools
ISU links
Agricultural and Biosystems Engineering
Veterinary Diagnostic and Production Animal Medicine
Partner links
Connect with IPIC
Questions? Contact ipic@iastate.edu