New water quality publication provides information for producers
11/15/22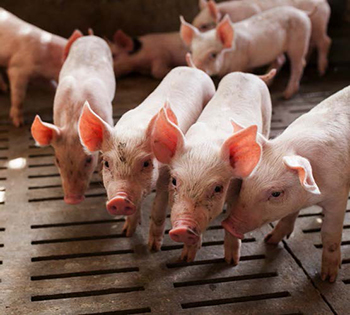 AMES, Iowa – Water is the most essential nutrient for pigs. It is critical for normal metabolic function, and vital for regulating body temp, excreting waste and maximizing feed consumption. Optimal water availability in pig barns is well understood, but many producers have questioned whether the quality of water being delivered to the pigs could be limiting their performance. Understanding water quality and how to interpret water test results is valuable for producers, managers and consultants.
That's where a new publication from the Iowa Pork industry Center comes in. Water Quality in Swine Barns – How Do We Define It? highlights the parameters pork producers should focus on when testing drinking water in pig barns.
Iowa State University extension swine specialist Matt Romoser is one of the authors. He said he hopes the content can help producers better understand what their water test results mean. It also can help when troubleshooting production issues, and determining which situations need corrective actions to improve water quality.
"Water quality in pig barns can vary dramatically from site to site," he said. "And although pigs are surprisingly resilient to various levels of water quality, knowing what role the water supply could have at a specific site can help rule out contributing factors specific to water."
The publication reviews elements and substances commonly assessed in a water quality test. It also explains recommendations and research results for specific substances, the impact on pig performance and at what level producers should use mitigation strategies. Download the three-page pdf publication IPIC 204 at no charge from the ISU Extension store.
-30- 
IPIC was established in 1994 as a coordinated effort of the colleges of Agriculture (now Agriculture and Life Sciences) and Veterinary Medicine at ISU. Its mission is to promote efficient pork production technologies in Iowa, maintain Iowa's pork industry leadership and strengthen rural development efforts. IPIC focuses its efforts on programs that are integral and complementary to ISU Extension and Outreach. Through IPIC, Iowa producers receive accurate and timely information to make their operations more efficient and profitable.
Contact
Swine Specialist
email
Writer
Sherry Hoyer

Communications Specialist
email